Rajesh Ahuja is the founder and president of the Dependable Group of Companies. Mr. Ahuja holds a bachelor's degree in Mechanical Engineering and is a Gold Seal Certified member of the Canadian Construction Association. Mr. Ahuja started his career with Sheraton Hotels in New Delhi, India and later worked for the Kempinski Hotels in Dubai as Chief Engineer.
In 2001, Mr. Ahuja and his family moved to Canada, where Mr. Ahuja secured employment with a local HVAC company. However, Mr. Ahuja quickly realized that he had bigger aspirations and, in 2002, he founded Dependable Mechanical Systems Inc. ("DMS"). DMS began its operations from Mr. Ahuja's humble home office and now operates from its 25,000 square foot, state-of-the-art facility that also houses a fully equipped sheet metal fabrication shop.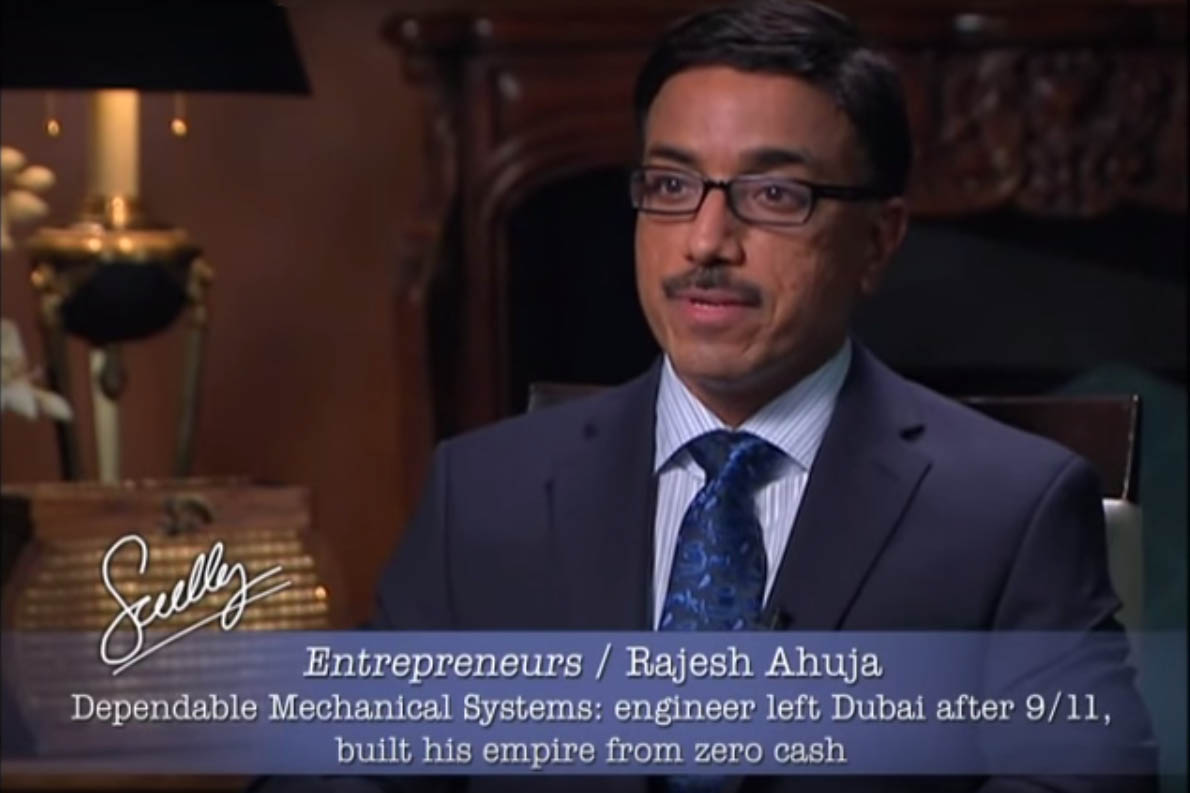 DMS now operates under the trade name the "Dependable Group of Companies" to reflect its growth into four separate companies, namely: DMS; Dependable Electrical Services Inc. ("DES"); Dependable Service Solutions Inc. ("DSS"); and 4R HVAC Inc., a sheet metal fabrication facility. Today DMS offers its clients a one-stop-shop experience for all their mechanical and electrical contract requirements.
Several magazines and newspapers have featured DMS' success story, and Mr. Ahuja was also a guest on the "Scully the World Show". As well, DMS received the coveted City of Vaughan "Business Achievement Award in Construction" in 2015 from the Vaughan Chamber of Commerce. Moreover, DMS was included in Profit Magazine as one of the fastest-growing companies for seven consecutive years. DMS also received the honour of being included in the elite group of Canada's Best Managed Companies for three consecutive years.
In Mr. Ahuja's own words: "I started DMS with a vision to offer an all-encompassing unique experience for the end-user. With all my prior work experience in design, construction and maintenance, sitting on the other side of the table dealing with contractors, I knew what the expectations were. As well, I wanted the business to be true to its name, hence, the choice "Dependable". I not only wanted to build and grow a company but a brand that becomes synonymous with quality, reliability and peace of mind for clients. Today, I feel blessed with a strong team that will allow the Dependable Group to achieve even greater levels of engineering and construction excellence."
About the President